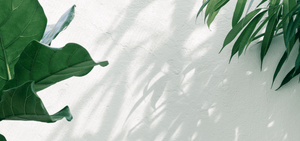 Shopping that is
good for you.
our purpose: Happier healthy you
Lavender Body
Butter
Our Natural Body Butters will make your skin glow while nourishing you with all of it's skin loving ingredients
VIEW PRODUCT NOW!
Menthol Shower
Steamers
These shower steamers provide a strong menthol and essential oil aromatherapy experience when placed in the shower!
VIEW PRODUCT NOW!
Pompeii Sugar Scrub
Our Sugar Scrubs work as a cleanser and gentle exfoliator while leaving the skin moisturized and feeling ultra soft!
VIEW PRODUCT NOW!
FREE Sample included with every shipment
Top quality ingredients/products
Made in a Clean Environment
Extra Care and Attention to Detail
Care, love and respect for all!
our story
About Us:
Winter Creek Farm is a small farm in Northwest Wisconsin specializing in natural body products, artisan apparel, homegrown produce and all other products inspired from the very land and space the farm sits on. All products are made/grown with the highest quality ingredients, material and environment in hopes to share products that will contribute to a happier and healthier you. My parents had the vision and dream for Winter Creek farm long before I was even a twinkle in the eye.
" They smell fantastic! My skin is feeling very soft after trying them out"
" This scent is wonderful! Beautifully boxed so it's just right for giving. Especially during the pandemic, seems like a good one to try!"
" Lathers so well! Smells delicious. Shipping was very fast"